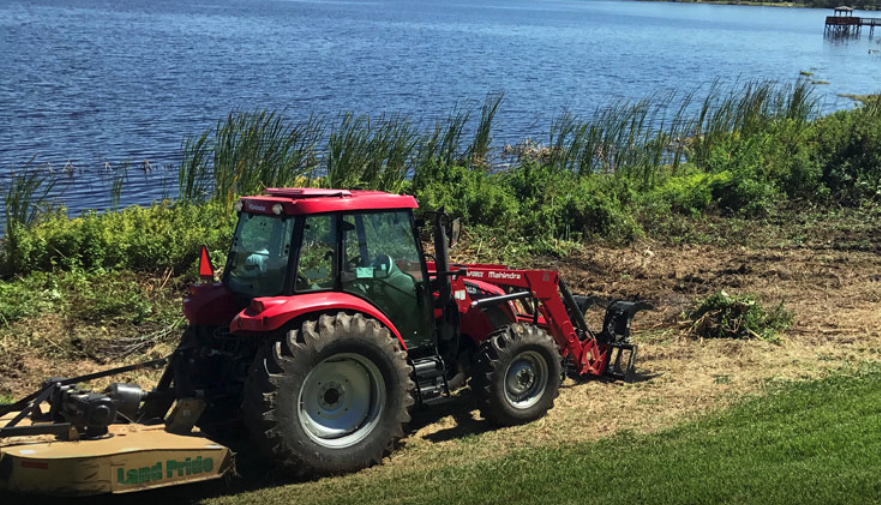 Serving Central Florida, Toole's Tractor Services & H2O Weed Control is a family-owned business that has been family-owned and operated since 1999. Licensed and insured, they provide all types of tractor services including Bush hogging, Property Mowing, Grading, Land Clearing, Retention Pond Restoration, Drainage Repair, and Debris Clean up.
For a free price quote call us at 1-863-287-2992, or 1-727-742-8674, or 1-689-500-7424.
From Land to Aquatic services, we'll keep your grass & Waterfront, healthier and looking its best

all season long.
Skid Steer Mowing  Time-Lapse
A Great Looking Yard
or Lakefront is Just a Call Away!
Give us a call or send us a message using the form below.